Funeral Flowers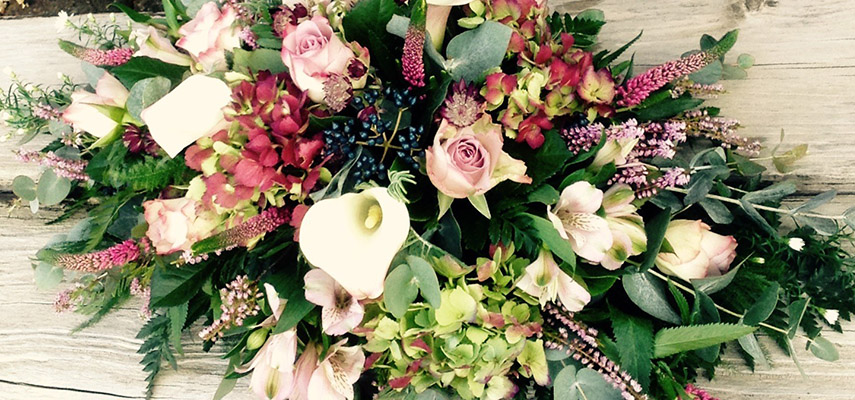 Because many of our orders, including funerals, are for date specific occasions, we are continuing with extra precautions to ensure that we are safe and able to continue working!
If you are planning on visiting us we hope that you won't mind wearing a mask and keeping numbers to two customers at a time in the shop.
Thank you for your understanding!
We understand that at such a difficult time there are many decisions to be made and our aim is to make our part of the process as easy as possible.
The funeral tribute section in our online shop is a work in progress as we gradually add more items. If you can't see what you are looking for, or would like one of the designs in a different colour scheme, please contact us to discuss your requirements.
We would always recommend that funeral tributes are delivered to the funeral director where they are in safe hands. This also allows us to easily check delivery times to ensure that your tribute arrives in time.
If you require your flowers to be delivered to a private address, please make sure that someone will be home to receive them and let us have a contact name and number for that person.
There is no delivery charge for funeral tributes. Please check our flower delivery page for a list of the local areas we cover.