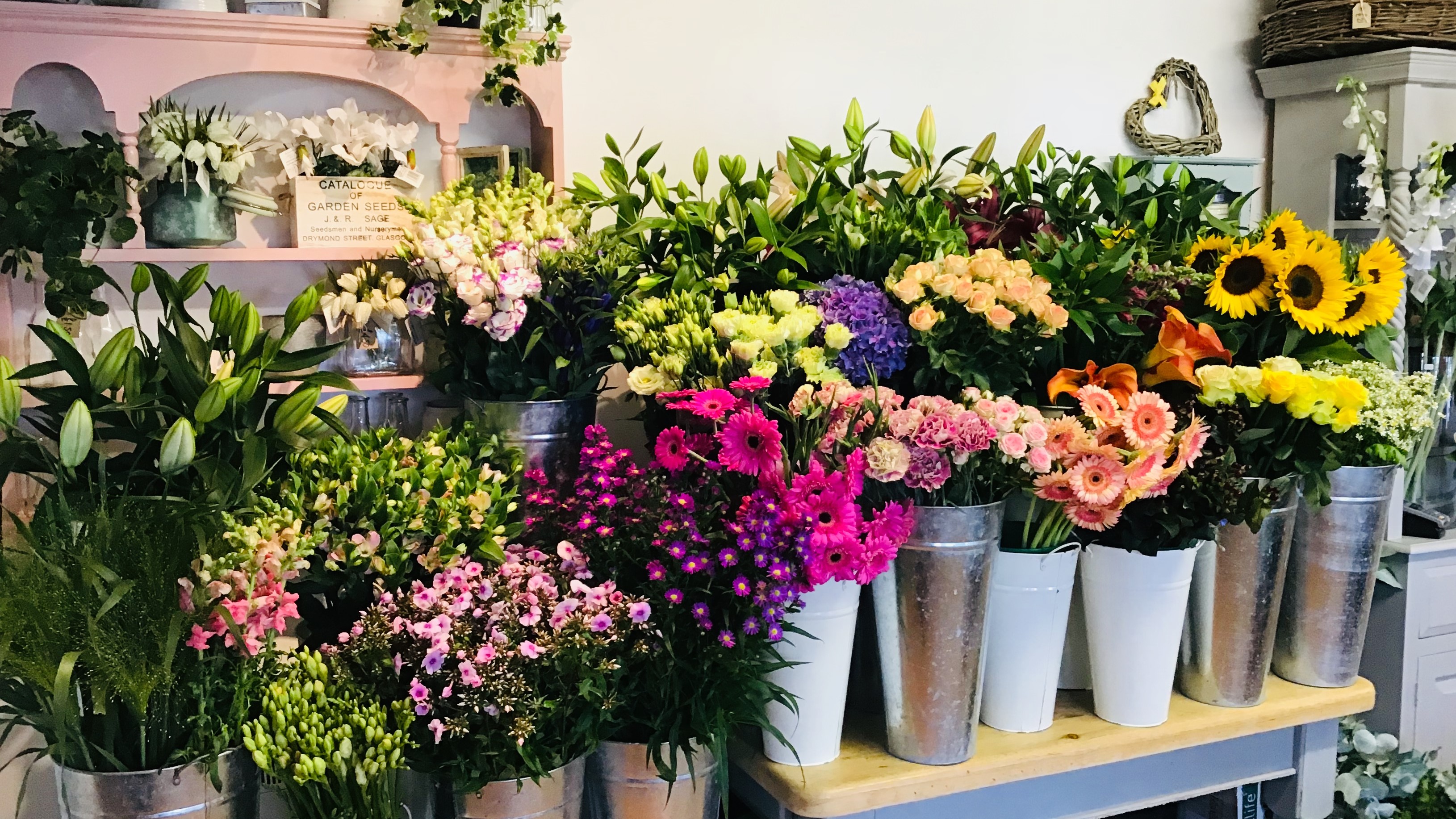 Visit Us
Situated within the historic cob walls of The Weyhill Fairground, our pretty shop with its kingfisher blue shutters was once an open fronted stall filled with livestock and farmers produce. "The biggest sheep fair in the land" was held here and was used by Thomas Hardy as the setting for his novel The Mayor of Casterbridge.
Nowadays you will find 11 individual craft studios and shops and a busy cafe. For more information on The Fairground Craft & Design Centre click here http://fairgroundcraft.co.uk/
With ample free parking on our doorstep, we are perfectly placed for customers wishing to collect orders, or choose something from our range of ready to go bouquets and plants.
We frequently work earlier and later than our stated opening hours. It is always worth giving us a ring to find out.
Monday : Closed - Pre-ordered deliveries only
Tuesday : 9am - 5pm
Wednesday : 9am – 5pm
Thursday : 9am – 5pm
Friday : 9am – 5pm
Saturday : 9am – 4pm
Sunday : Closed